PV Japan 2014, the Japanese photovoltaic conference and exhibition, ended successfully on 2nd August, 2014. As always, many well-known solar photovoltaic corporations all over the world had been attracted to join this Japan PV conference, Mibet Energy participated in this event as a outstanding and emerging company in China, and gained widespread attention.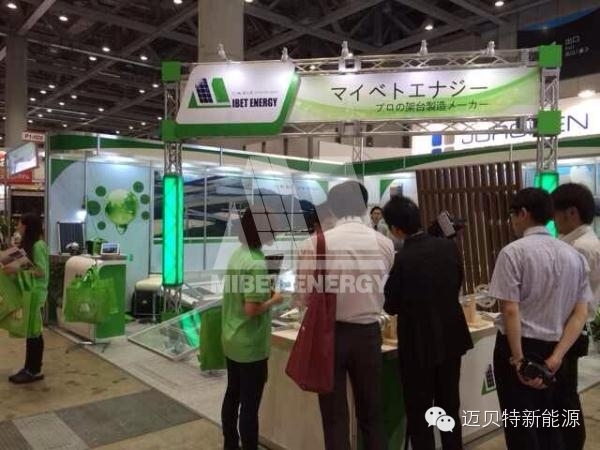 It is crowded and lively during the exhibition. Amazingly, Japanese Prime Minister Junichiro Koizumi visited the exhibition which demonstrated the great support to solar PV industry careers from government.
By means of the arresting booth layout, high-end and high-grade produces, and excellent expansion, Mibet Energy booth received numerous of visitors, and established cooperative intention with some clients. At the fair, Mibet Energy Japan regional BDM -- Cici was interviewed exclusively by Japanese journalists. During this interview, Cici introduce Mibet Energy solar panel ground mounting systems and ground screws simply but vividly. The interview video had been released in the public platform of this media, as below.
The purpose of attending PV Japan is to display new products researched and developed by Mibet Energy, to transmit the operation philosophy of providing professional and customer-oriented service and cost-effective and high-quality products, and to learn and study other excellent enterprises in solar industry for maximizing our strength and minimizing our weakness. Through this exhibition, Mibet Energy further increases the fame in the solar PV market, and exploiting more distribution channels. Mibet Energy will live up to the expectation and make remarked contribution to the popularization of new energy in Japan and even the world.